←Back to restaurant list
Mr. Pio Pio
160 Quail St
Albany, NY 12203
Order Minimum: $20.00
Delivery Time: 75-90 minutes
Prep Time: 45-60 minutes
Restaurant Description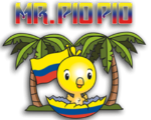 Mr. Pio Pio is authentic Spanish cuisine located at 160 Quail St in Albany, NY and everything is made fresh to order! ALL DELIVERIES will be done after 12:30pm. No exceptions! And PLEASE NOTE: delivery can take up to 90 min. Plan order accordingly.

Mr. Pio Pio offers Catering, Columbian, Pasta, Ribs, Salads, Seafood, Spanish, Steak, Vegetarian.

ORDER ONLINE right here on Mealeo and we'll deliver it right to your door!
Delivery Hours
Mon

Closed

Tues

12:30pm - 9:00pm

Wed

12:30pm - 9:00pm

Thurs

12:30pm - 9:00pm

Fri

1:30pm - 9:15pm

Sat

12:30pm - 9:15pm

Sun

12:30pm - 8:00pm
Reviews
Love it! Soo sooo yummy. Thank you.

Chaina — 7/26/2017
Always amazing

Trevor — 5/28/2017
Never a let down. I get the Arroz Con Pollo and it satisfies me every single time. I like to have it with avocado, sweet plantains, and the green hot sauce! Also -- Tamales are divine.

Elizabeth — 7/9/2016
good food. only should deliver to door , I'm disable.

Rojaman — 12/4/2015
One of our favorite place to get food from in the Capital Region. Delivery takes a little long, but it's worth the wait. We always order extra Green Cilantro Sauce, I'd drink it by the cup if I could. Excellent food and friendly service!

Paul — 9/15/2015
Excellent food!!!

Jeremy — 2/7/2015
Awesome

Javiel — 10/18/2014
LOVE IT ALWAYS

Jennifer — 9/3/2014
Best spanish food in the capital district, anything close this you'll have to travel to NYC

kristopher — 8/3/2013
Best South/Central American Cuisine in Albany. And it's not close.

Louis — 7/7/2013
I like the quality of the food, that is why I always go there but I have been noticing that food(meat and other) to rice ratio has been enormously skewed towards rice..I would say 7:3 rice to food proportion. I understand this is a business but please that seems a little too much. Recommend putting more food in so that I don't feel like I am eating too much rice...

david — 5/23/2013
Great food and great prize

jesus — 4/4/2013
Food is awesome, green sauce is great, friendly service

Sol — 2/25/2013
Mr. Pio Pio is the best! The chicken is amazing, breaded tilapia awesome, and they know how to make a tamale spicy when you ask! If you haven't tried this place, do yourself a favor and order now.

Christopher — 6/9/2012
Great Spanish Food

Bavard — 3/22/2012
Great food...as a native Ecuadorian I can say it was very authentic and I will buy from here again.

Jonathan — 2/11/2012
Arroz con Pollo was great - my husband has high expectations for food- and this really hit the spot for him. My young kids really liked the grilled chicken w/ rice and beans. Fast delivery too.

Deloria — 12/10/2011
I love their food!!!!!

Shakirah — 2/24/2011
We ordered Picada (For Two) plus an order of rice and an order of beans. The food was tasty and well-cooked, seasoned well (the red sauce is hot!!!), and the amount of delicious food received was astounding.

Kiera — 6/3/2010
Mr. Pio Pio is not accepting online orders at this time.