←Back to restaurant list
Mega Burger
180 Delaware Ave
Delmar, NY 12054
Order Minimum: $20.00
Delivery Time: 30-45 minutes
Restaurant Description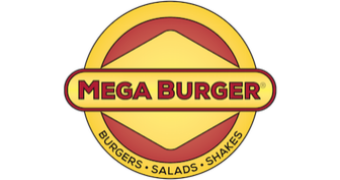 Located at 180 Delaware Ave, Delmar, New York Mega Burger is a quick service restaurant serving premium angus beef, all natural chicken and lamb burgers, veggie burgers, shakes and ice cream for pick-up, delivery or dine in. The portions are hearty, the buns are delicious and fresh. You can't go wrong with any of their Specialty Burgers, or their Build Your Own Burger which is always made exactly how you like it.

Mega Burger offers American, Burgers, Cajun, Catering, Mediterranean, Mexican, Salads, Sandwiches, Vegetarian, Wraps.

ORDER ONLINE right here on Mealeo and we'll deliver it right to your door!
Delivery Hours
Mon

12:00pm - 8:00pm

Tues

12:00pm - 8:00pm

Wed

12:00pm - 8:00pm

Thurs

12:00pm - 8:00pm

Fri

12:00pm - 8:00pm

Sat

12:00pm - 8:00pm

Sun

Closed
Reviews
Followed custom order instructions, tasty food.

Laurie — 4/26/2017
Fries are great, milkshake freshly made as I waited, bean burger is tasty and well dressed.

Laurie — 4/26/2017
Messed up on my order

Jay — 24 days ago