←Back to restaurant list
Ariana Pizza
214 Lishakill Rd
Niskayuna, NY 12309
Order Minimum: $20.00
Delivery Time: 45-60 minutes
Restaurant Description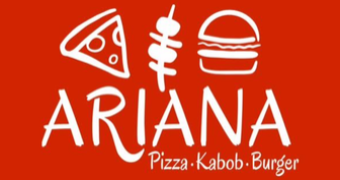 For the last 30 years, Uncle Johnny has owned and operated pizzerias, Middle Eastern cuisines and Several franchises such as Nathans Hot Dogs and Greek Island Restaurants. His latest venue, Ariana Pizza & Grill provides a mixture of all of his experience under one roof. The menu selection has a wide variety of foods and specialty pizzas. Family owned and operated, Uncle Johnny and his staff take pride in their restaurant and food. Passionate about what they do, you can be sure you are being served nothing but the best tasting food.
Ariana provides catering at the lowest costs around, please feel free to call and ask about specials. Ariana Pizza & Grill Where hospitality is our culture.

Ariana Pizza offers American, Burgers, Calzones, Catering, Chicken, Dinner, Hamburgers, Hoagies, Italian, Pasta, Pizza, Salads, Sandwiches, Subs, Wings, Wraps.

ORDER ONLINE right here on Mealeo and we'll deliver it right to your door!
Delivery Hours
Mon

11:30am - 8:00pm

Tues

11:30am - 8:00pm

Wed

11:30am - 8:00pm

Thurs

11:30am - 8:00pm

Fri

11:30am - 8:00pm

Sat

11:30am - 8:00pm

Sun

12:30pm - 7:30pm
Reviews
Alway correct and always friendly

Karen — 6/14/2016
Drivers are always nice and the food is great!

Jennifer — 4/15/2016
Ariana Pizza is not accepting online orders at this time.