Delivery now available!!!
←Back to restaurant list
Karavalli (Latham)
9-B Johnson Rd
Latham, NY 12110
(518) 205-3749
Order Minimum: No minimum
Prep Time: 30-45 minutes
Restaurant Description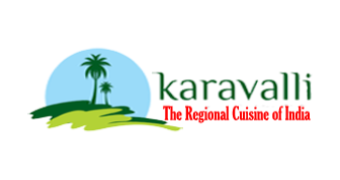 ***NOTE*** OUR KITCHEN IS CLOSED FROM 2:30PM - 5:00PM EVERY DAY.
We CANNOT ACCEPT ORDERS DURING THESE HOURS. Thank you. Karavalli is unique as an Indian restaurant any where in the world. It is a gourmet trail of the many diverse regions of India. It serves food from as many as six different regions of India and has a team of specialist chefs from India, each producing their own regional specialties. This makes Karavalli, the winner of more appreciation than any other Indian restaurant in the New York Capital District Area. Karavalli is located in Latham, NY.

Karavalli (Latham) offers Asian, Catering, Chicken, Dinner, Healthy, Indian, Pakistani, Salads, Seafood, Soup, Vegan, Vegetarian.

ORDER ONLINE right here on Mealeo and we'll deliver it right to your door!
Restaurant Hours
Mon

Closed

Tues

11:30am - 9:15pm

Wed

11:30am - 9:15pm

Thurs

11:30am - 9:15pm

Fri

11:30am - 9:30pm

Sat

12:00pm - 9:30pm

Sun

12:00pm - 8:30pm
Reviews
My favorite Indian place in the world!

Jennifer — 2/14/2018
The people are friendly the food is out of this world and the restaurant is clean and pretty. Ample parking I recommend this place and don't for get the buffet.

Julie — 7/12/2017
Excellent as always. Almost as good as dining in the restaurant.

Eron — 5/5/2017
The food is always delicious!

Daniel — 3/12/2016
Great as always

Pankaj — 11/2/2015
great food...

Pankaj — 10/28/2015
Awesome food

Pankaj — 10/22/2015
Excellent!!! Great tasting food and good quantity

Pankaj — 9/9/2015
As always ... very tasty and perfectly cooked meal. No complaints and all praise!! Great restaurant!

Pankaj — 9/1/2015
perfect!

Pankaj — 8/31/2015
Really nice food. Flavorful and generous portions. Too bad they can't deliver yet...

Eron — 8/21/2015
Excellent food quality!!! Very nicely packed for take out. Nice accompaniments as well.

Pankaj — 8/4/2015
Best Indian food in the Capital District!!!!!!

wesley — 12/26/2011
The Chicken Tikka Saag,lacked the usual spices and flavor we normally get when ordering it here. The Garlic Naan was very thin and burnt in the center. Every once in a while a place has a bad night. We either order out or eat there fairly frequently. Everything else was great. Just a bad night for Saag and Naan. We'll see how it goes next time.

Jeff — 1/19/2018
This restaurant has a huge issue with time management. i showed up to pick up the order and they hadn't even started cooking it yet!

Priscilla — 6/23/2016
Add items to begin your order.