←Back to restaurant list
Aashiana Restaurant
31 Central Ave
Albany, NY 12210
Order Minimum: $20.00
Delivery Time: 45-60 minutes
Restaurant Description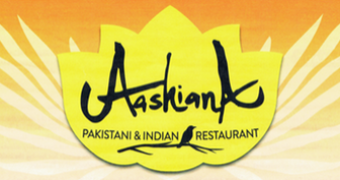 Welcome to Aashiana Restaurant!
A truly unique place to eat. Tried everything else? Now it's time to try something different! Aashiana is just the place for you. We present Pakistani-Indian-Middle Eastern Cuisine, offering a new, unique blend of the East. We specialize in Tandoori Chicken, Chicken Tikka, Chicken Seekh kabab, Beef/Chicken Shawarma, Falafel and dozens of other exotic dishes.Your satisfaction in taste, quality and service is our priority! FREE Delivery is available.

Aashiana Restaurant offers Bistro, Cafe, Cajun, Catering, Fine Dine, Indian, Mediterranean, Pakistani, Salads, Sandwiches, Seafood, Steak, Vegan, Vegetarian, Vietnamese, Wraps.

ORDER ONLINE right here on Mealeo and we'll deliver it right to your door!
Delivery Hours
Mon

12:00pm - 9:45pm

Tues

12:00pm - 9:45pm

Wed

12:00pm - 9:45pm

Thurs

12:00pm - 9:45pm

Fri

12:00pm - 10:30pm

Sat

12:30pm - 10:30pm

Sun

Closed
Reviews
Super fast delivery (blew away the estimated delivery time). Nice portion sizes.

Kayleigh — 1/20/2018
Was looking for a new Indian restaurant to try out and figured why not? Food arrived fast and hot (middle of the week, evening order), friendly delivery guy. GREAT flavor; the addition of green pepper to the chicken tikka makhani was a pleasant and unique surprise and the veggie pakoras were awesome. Will definitely be trying out other items in the future!

Samantha — 4/20/2016
We just started ordering from Aashiana. Very good food and friendly delivery.

Paul — 2/25/2016
delicious! love this food.

Jason — 11/1/2014
Great food! Everything was fresh and hot upon delivery!

Nina — 9/2/2014
Great food and on time delivery (35 minutes). 4 STAR Reasoning = Mealeo menu needs more detailing description of menu items. Example - falafel wrap (and other wraps) need to state exactly what is in them. :-)

Nicholas — 7/5/2016