←Back to restaurant list
Anton's Greek Restaurant
577 New Scotland Ave
Albany, NY 12208
Order Minimum: $10.00
Delivery Time: 45-60 minutes
Restaurant Description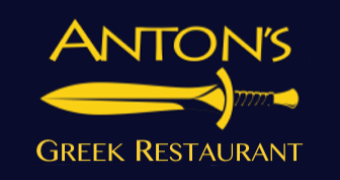 Welcome to Anton's - The Gyro King! If you've never had our food, we would love the opportunity to show you why people all over Albany are calling us the Gyro King. It's fresh, it's authentic, it's delicious, and it's made to order - and we'll even deliver it right to your door when you order here.

Anton's Greek Restaurant offers American, BBQ, Breakfast, Burgers, Burritos, Cafe, Cajun, Catering, Chicken, Crepes, Gluten Free, Greek, Mediterranean, Pasta, Salads, Sandwiches, Seafood, Steak, Subs, Vegan, Vegetarian, Wings, Wraps.

ORDER ONLINE right here on Mealeo and we'll deliver it right to your door!
Delivery Hours
Mon

11:00am - 8:00pm

Tues

11:00am - 8:00pm

Wed

11:00am - 8:00pm

Thurs

11:00am - 8:00pm

Fri

11:00am - 8:00pm

Sat

Closed

Sun

Closed
Reviews
Love Antons ever since I lived in Albany years ago. Now I'll drive a half hour for it. Great Gyros and Greek fries!

Kevin — 9/12/2018
Third order from them recently. Food is great, portions are good, and delivery has been on time or early.

Brian — 7/17/2018
Food is always amazing!

Alisha — 4/27/2018
Anton's gyro is the best I've ever had! Amply filled with delicious meat, with tasty fries and a fresh Greek salad. Yum!

Nancy — 2/16/2018
Fast delivery!

Rachel — 7/4/2016
Awesome Gyro, big and tasty and they aren't cheap on the meat. Delivery was quick.

Paul — 2/25/2016
Food was good, but I ordered take out. I'm from Brunswick, when I got home I was so excited to eat and then noticed I had no salad dressing. Ugh. So annoying. What's a Greek salad without dressing? A disappointment that's what.

Jamie — 12/17/2017
This is the second large pickup order I have placed here recently, and I was almost sent out without all of my items again. The last time, I didn't get sides of fries, and this time I didn't get side salads or the extra tzatziki or grape leaves I ordered. Luckily I checked my bag in the store before leaving, and they got me the other items. I noticed when I got home though that I only had two grape leaves even though the menu says four, and they very very dry instead of coated in oil as they have been in the past. Are these being made in house or bought in bulk? Over a dollar for a small plastic souffle cup of extra tzatziki sauce for a gyro seems excessive as well. Order accuracy and quality seems to have declined over the years.

James — 10/25/2017
Greek salad & dressing were excellent as was tzazkiki sauce. Unfortunately the beef gyro meat was extremely dry, perhaps fewer pieces and a thicker cut would help.

Laurie — 5/12/2017
Received a salad with romaine lettuce (current ecoli outbreak). The lettuce was also covered in dirt and clearly unwashed. Had to throw the whole thing out.

April — 5/14/2018
Food was luke warm. Very little meat in the corned beef sandwich, VERY LITTLE. Didn't include the soda and gave macaroni salad instead of cole slaw. Can't imagine we'll order from them again.

Paul — 10/23/2016
2 orders came wrong. One of the apple juice came as orange juice, and salad with ranch dressing came with balsamic dressing. Taste of the burger was ok, i didnt like it nor hate it. It kind of made me laugh that they put the bag of chips right in the hamburger box though. Bag was also stained with pickle juice so it gave me gave me hard time to open it. For the salad, it was little and kind of pricy for that. Well i couldnt eat it and throw away anyway because It came with the wrong dressing which I cannot eat. Delivery was kind of slow. It wasnt so bad. Ill give 1 star overall. I couldnt even eat my food so this is a fair rating.

Scott — 4/17/2016
Anton's Greek Restaurant is not accepting online orders at this time.