←Back to restaurant list
Chicken Joe's (Yates St)
486 Yates St
Albany, NY 12208
Order Minimum: $15.00
Delivery Time: 50-65 minutes
Restaurant Description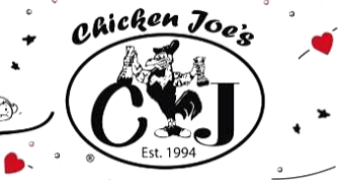 Welcome to Chicken Joe's! Chicken Joes offers a wide variety of different wraps, desserts, custom sandwiches and of course our famous "High School Special". With two convenient locations to serve you - we offer an ultra exciting and creative menu. Order now and we'll deliver right to your door. Open 7 days per week, delivery 'till 12 Midnight. When it's late night, and you're looking for delivery - think Chicken Joe's! What people are saying about Chicken Joe's: "Great little place to get fresh made fried chicken from. We got food delivered to my work and everyone loved it. I got the Freshman Hero which is Chicken cutlet with mozz sticks, bacon, and BBQ. Such a brilliant combination. They have many other innovative creations." - Yelp Review "Great Chicken Fast Service!!" - Google Review

Chicken Joe's (Yates St) offers American, BBQ, Burgers, Catering, Chicken, Fast Food, Ice Cream, Italian, Late Night, Mexican, Pasta, Salads, Sandwiches, Steak, Subs, Vegan, Vegetarian, Wings, Wraps.

ORDER ONLINE right here on Mealeo and we'll deliver it right to your door!
Delivery Hours
Mon

10:30am - 10:30pm

Tues

10:30am - 10:30pm

Wed

10:30am - 10:30pm

Thurs

10:30am - 10:30pm

Fri

10:30am - 10:30pm

Sat

10:30am - 10:30pm

Sun

10:30am - 10:30pm
Reviews
Amazing food and amazing service!

Heather — 10/31/2018
Best chicken nuggets I've ever had

Dillon — 7/26/2018
The delivery driver was very patient and courteous as we figured out how to haul in all that food. The food was a huge hit at our party! We will definitely order again for get-togethers. Thanks! :D

Ashley — 10/22/2017
I have ordered delivery 2 nights in a row. Both delivery guys were professional, my food was hot, and it tasted very good! Thank you. I will continue to order from this place as long as the service is great!

Angela — 3/18/2017
I had a hangover breakfast delivered to my door

Jennifer — 11/21/2015
Great selection and yummy combinations

Frank — 6/16/2015
Fast and delicious. Delivery guy was kind of annoying.

Tanner — 6/13/2015
Our guests at our game night were very happy with the food, which was delivered very quickly. Thanks!

Ashley — 6/2/2015
Fast delivery, very friendly delivery person! Delicious food as well, of course. Thanks!

Ashley — 6/2/2015
Cheap, quick, and good

Tanner — 4/3/2015
This food was amazing, as always. The mac and cheese bites were SO delicious along with the french fries with cheese,bacon, and ranch. Definitely still on top as one of my favorites

Amy — 3/16/2015
This place is so amazing! The food is extremely delicious and not that expensive. We've ordered from here multiple times and have never been disappointed. Really fast delivery. Definitely a favorite

Amy — 3/7/2015
delivery is excellent. I had trouble with my phone and didn't know that the delivery guy came. They keep bringing back hot food until i receive it. great service and great food.

AIleen — 10/27/2012
Real Good comfort food. Delicious!

Bethany — 3/20/2012
Yum. I would have paid double for that churro. Delicious!

Samantha — 3/11/2012
Good service but the delivery time could be faster.

john — 3/10/2013
the chicken wings are dry but the fried pickles and fried chicken legs were great. delivery was really fast!

AIleen — 10/27/2012
The chicken nuggets were juicy and flavorful, and the french fries were crispy and seasoned well. Overall, we really enjoyed our meal. We would definitely order from here again.

Shannon — 10/9/2012
Good Munchy Food. Ordered from here multiple times, Wish the sandwiches had more sauce on them, when they arrive for delivery the wait time makes them kind of dry.

Bethany — 4/24/2012
Food was good. Took over and hour and a half because they forgot our order.

Marisa — 10/7/2015
They called us 1 hour after i ordered the food and said SHE WAS BUSY SO SHE DID NOT KNOW T HAT I ORDERED. Yeah everybody makes mistake but are you sure that you did not check the order list for 1 hour? And she said we are out of the drink u ordered do you want to change it? Thats it. IS IT THAT HARD TO SAY SORRY ? Obviously it was your mistake that you missed it. Why would you even tell me that you were busy so you missed it anyway? So you fxxx up order everytime when you are busy? Or at least say sorry. And for addition, this restaurant's name is chicken Joe's but chick taste like crap. It is always dried and hard. Except for chicken it is pretty good though.

Scott — 5/7/2016
It took more than one and half hour to come here. Funny thing is the delivery took less than 20 minutes which means they were cooking for almost 1hour and 10 minutes. (i called them and checked what they are doing so i know) I think they had problem on making all the food i ordered at the same time. When i called them 70minutes after i ordered, they said they are all done but "only waiting for fried chicken". Well what i got is hot delicious fried chicken, old and nasty bbq chicken, wet and gross onion ring, and dry and soft chicken salad. Maybe i ordered too many things together so they made every food in different time. It seems like that is why it took so long and all the menu has different condition. I GUESS it is going to be ok if i order just 1 or 2 menues at a time.

Scott — 3/16/2016