←Back to restaurant list
Curry House
1112 Madison Ave
Albany, NY 12208
Order Minimum: $25.00
Delivery Time: 50-65 minutes
Restaurant Description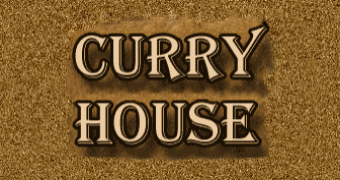 Curry House is Serving people of Capital Region since 2000 under the same management and proudly celebrating 10 Years in the Region, Curry House is your one-stop destination for authentic Indian and Pakistani Cuisine. Our menu comprises of approximately 50 entrees of Chicken, Lamb, Sea Food and Vegetarian Specialities served with fresh Basmati Rice and Naan (bread).

Curry House offers Catering, Chicken, Dinner, Halal, Healthy, Indian, Pakistani, Salads, Seafood, Soup, Vegan, Vegetarian.

ORDER ONLINE right here on Mealeo and we'll deliver it right to your door!
Delivery Hours
Mon

11:30am - 10:00pm

Tues

11:30am - 10:00pm

Wed

11:30am - 10:00pm

Thurs

11:30am - 10:00pm

Fri

11:30am - 11:00pm

Sat

12:00pm - 11:00pm

Sun

12:00pm - 10:00pm
Reviews
Portions are a bit small but the food is very delicious

Vicky — 7/5/2016
Food came on time and was delicious. The service was great, I would order from here again.

Arin — 2/16/2014
the delivery driver was sick so we went to get it ourselves and got a free dish. score! these guys are the best

James — 8/25/2010
generous servings of excellent food.

James — 6/19/2010
Decent food. We usually just go pick it up cause it's a few blocks away. There is better Indian food in the area, but it's close and they are friendly. No complaints!

Paul — 9/15/2015
Good is great, but their delivery guy is terrible! Couldn't find my place and I he did speak enough English on the phone for me to be able to get him here.

Chris — 11/29/2010
Food was good. Didn't take too long. But they forgot my chutney.

Adam — 9/5/2015
Good food as usual, but this is the second time we ordered delivery and both times we ordered a lamb dish and they gave us chicken instead.

Paul — 11/20/2015
The delivery person got lost multiple times, even after 4 phone calls from him. I told him to Google my address, and he claimed he did, which is a lie. Every time I explained my location, there was no apologies, but only excuse came out of his mouth. When he eventually arrived to my address with food, again, he started with irrelevant excuses and still no apologies. He did not apologize until I said to him that I am contacting the restaurant about this. I would like to take the $5 tip out of this order. He clearly does not deserve any tips from us, and we will never order from this restaurant as long as he delivers the food. Very unprofessional.

Ayumi — 7/22/2016