←Back to restaurant list
Jewel Of India
187 Lark St
Albany, NY 12210
Order Minimum: $20.00
Delivery Time: 45-60 minutes
Restaurant Description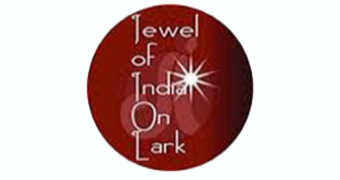 The Jewel of India on historical Lark Street of Albany, New York opened in 2010 with the mission of delivering time honored, 100 all Halal foods of authentic Bangladeshi and Indian cuisine for dine in, cater out, delivery or pick up service. We are proud to offer a wide vegetarian selection and fabricate our meals with an exquisite traditional Tandoori clay oven. With delicious traditional foods and warm hospitality we will show you why we're known as "The Jewel on Lark." When you're ready for some amazing food and friendly service, order online from Jewel of India for pickup or delivery and have it delivered right to your door! What people are saying about Jewel of India on Lark: "This place is the best in town par none. They deliver, which no other place does, they also offer food mild medium or SPICY." - Website Review

Jewel Of India offers Catering, Chicken, Dinner, Halal, Healthy, Indian, Pakistani, Pitas, Salads, Seafood, Vegan, Vegetarian, Wings.

ORDER ONLINE right here on Mealeo and we'll deliver it right to your door!
Delivery Hours
Mon

11:00am - 9:30pm

Tues

11:00am - 9:30pm

Wed

11:00am - 9:30pm

Thurs

11:00am - 9:30pm

Fri

11:00am - 9:30pm

Sat

11:00am - 9:30pm

Sun

12:00pm - 9:30pm
Reviews
So great! I usually expect spicy to mean mildly flavorful as far as Indian food in the United States goes, but this far exceeded my expectations. So spicy, so flavorful, so delicious! And right on time with the delivery.

BRYANNA — 3/3/2017
Awesomely awesome

Henry — 4/15/2016
Jewel of India has never failed me. Solid food, nice people.

Ann — 3/11/2015
Great food and excellent service!! A+

Carrie — 2/15/2015
Delivery Was Prompt And Food Was Delicious!

Audrea — 12/22/2013
Food was delivered amazingly fast; I received it within 35 minutes of placing my order. Everything was hot and really delicious. I've never eaten at this particular restaurant before, but this experience was so good that I'm definitely going to be eating here very regularly.

Alaina — 11/3/2012
I don't usually review, but this place merit's a good one! always amazing food, and great service too!

kerri — 3/8/2012
Delicious as always!

Ann — 2/12/2012
I ordered an hour and 15 minutes ago, still have not got my order. 15 minutes ago they said the driver was out on delivery, I live 5 minutes away.

Laurie — 1/24/2017