Delivery now available!!!
←Back to restaurant list
LaZeez
35 Central Ave
Albany, NY 12210
Order Minimum: No minimum
Delivery Time: 43-58 minutes
Restaurant Description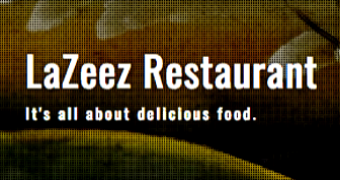 Welcome to LaZeez Restaurant located at 35 Central Ave in Albany, NY. Enjoy the delicious Pakistani and northern Indian cuisine at its best. At LaZeez our goal is to serve quality food prepared with fresh herb and spices, give friendly and attentive service to our customers. We are located in the heart of Albany, N.Y. We offer dine-in, carry out and delivery.

LaZeez offers Catering, Chicken, Dinner, Halal, Healthy, Indian, Pakistani, Salads, Seafood, Vegan, Vegetarian.

ORDER ONLINE right here on Mealeo and we'll deliver it right to your door!
Delivery Hours
Mon

Closed

Tues

11:30am - 9:30pm

Wed

11:30am - 9:30pm

Thurs

11:30am - 9:30pm

Fri

11:30am - 10:00pm

Sat

4:30pm - 10:00pm

Sun

4:30pm - 9:00pm
Reviews
Food wass delicious and came on time!! WIll definitely order again

Vicky — 2/21/2016
Food was WONDERFUL...hot, fresh, and delicious. I particularly enjoyed the coconut soup! Looking forward to ordering again. Delivery was VERY speedy as well. Thank you!!

Jennifer — 6/6/2013
Garlic Naan, Tandoori Chicken, Vegetable Curry very,very good. on time delvery

samantha — 6/18/2012
Excellent food! Chicken Tikka is flavorful. My kids like the Chana Masala (chickpeas) with rice and Naan. Friendly and flexible service.

Deloria — 12/10/2011
Malai Kafta was amazing...I had never had it before but now I will never place another order without it!

Jessica — 9/3/2011
Everything was great and delivered on time!!!

Jessica — 9/3/2011
The food was spicy, textural, delicate and delicious, everything Indian is supposed to be. Lamb Bhuna was tender with a great "gravy" and the Balochi Chicken was like whoa. Even the rice was good. Sauces weren't overly greased and the meat was cut very lean. Portions were just right. Staff was friendly. Food was ready when I showed up but still hot, it steamed up my car windows. I love Aashiana and they're still really good -- but I think I have a new favorite Indian place!

Matthew — 10/29/2010
The very best food & service

Terry — 5/24/2014
Order was correct and delivered an hour after order went through on website. Food was hot, tasty and as requested. Will order again!

Jessica — 3/13/2011
unfortunately, received only 4 of 5 entrees ordered.

Ben — 2/22/2014
Food is good but delivery VERY slow. Nothing after 45 minutes, then a phone call, then another 20. Too bad.

R. — 9/20/2011
Food was bland with no flavor. Naan was excellent.

Patricia — 4/30/2014