←Back to restaurant list
Pig 'N Whistle
654 Saratoga Rd
Burnt Hills, NY 12027
Order Minimum: No minimum
Prep Time: 5-20 minutes
Restaurant Description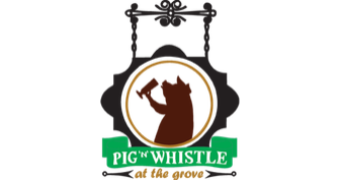 The Pig N Whistle was established October 2012, located on Saratoga Rd. in Burnt Hills. We are a family owned & operated restaurant and tavern sitting along the hidden Alplaus Creek. Join us for great food, drinks, live entertainment & our awesome patio! Our menu includes BBQ favorites, fresh salads, signature mac 'n cheese, stacked burgers and sandwiches, custom pizzas, and so much more! Order online now for pick-up or delivery and the delicious taste of Pig 'N Whistle, located on 654 Saratoga Road, at your door!

Pig 'N Whistle offers American, Bar/Pub, BBQ, Burgers, Catering, Chicken, Chili, Dinner, Grill, Hamburgers, Mexican, Pasta, Pizza, Potato, Pub Fare, Salads, Sandwiches, Seafood, Soul Food, Soup, Steak, Wings, Wraps.

ORDER ONLINE right here on Mealeo for a quick and easy pick-up.
Restaurant Hours
Mon

Closed

Tues

12:00pm - 9:00pm

Wed

12:00pm - 9:00pm

Thurs

12:00pm - 9:00pm

Fri

12:00pm - 9:00pm

Sat

12:00pm - 9:00pm

Sun

12:00pm - 9:00pm
Restaurant Photos
No photos are available of Pig 'N Whistle.
Reviews
No reviews are available for Pig 'N Whistle.
This order is for Pickup
Delivery is not available
The restaurant is closed for the selected order date and time.

Restaurant: 12:00pm - 9:00pm