←Back to restaurant list
The Rusty Nail
1781 Route 9
Clifton Park, NY 12065
Order Minimum: No minimum
Prep Time: 15 minutes
Restaurant Description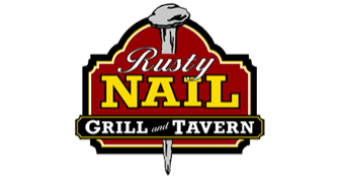 Welcome to The Rusty Nail Grill and Tavern in Clifton Park, NY! Our menu is sure to please with award-winning wings, sandwiches and juicy burgers that are sure to delight your taste buds! In 2015 The Rusty Nail won "best chicken wings" and "best burger" in 2016 according to Choice Awards. The 2016 survey also designated The Rusty Nail best neighborhood bar. Place your pick-up or to-go order online for a faster and easier pickup!

The Rusty Nail offers American, Bar/Pub, BBQ, Burgers, Cheesesteaks, Chicken, Deli, Dinner, Grill, Hot Dogs, Lunch, Potato, Pub Fare, Ribs, Salads, Sandwiches, Soup, Subs, Wings.

ORDER ONLINE right here on Mealeo for a quick and easy pick-up.
Restaurant Hours
Mon

11:00am - 10:45pm

Tues

11:00am - 10:45pm

Wed

11:00am - 10:45pm

Thurs

11:00am - 10:45pm

Fri

11:00am - 11:45pm

Sat

11:00am - 11:45pm

Sun

11:00am - 10:45pm
Reviews
Best wings in the cap region!

Nick — 10/18/2018
Wings are excellent.

Nickey — 8/17/2018
Food was great

Nicholas — 6/19/2018
This place is great!

Greg — 4/21/2018
Driver was so friendly! We ordered Garlic Parm and 24 karat wings - yummy! My kids loved the chicken quesadilla and popcorn chicken and tater tots! My husband enjoyed the crispy chicken salad-there was a lot of chicken in there! Portion sizes are very generous. Food was not cold when it arrived- so excited you're delivering through Mealeo!

P.J. — 3/23/2018
This isn't your typical bar food. It's fresh and loaded with flavor. The delivery driver was very nice.

Guy — 3/17/2018
Adirondack burger was awesome !!!

Nicholas — 3/11/2018
We were out shopping in CP and got a craving for wings. We decided to take a chance on getting take out to bring back home to Stillwater. If you've been to the Rusty Nail, you know their wings are great (and they were!). A surprise was that the fries that we got with tenders for our son were still hot and delicious. After the ride home, we'd kind of expected them to be a steamed mess in the box, but it was a real treat to have them not only edible but delicious. It's the little things. Oh, and the wings... YUM

Erin — 2/27/2017
French fries were soggy

Laurie — 10/9/2018
This order is for Pickup
Delivery is not available
The restaurant is closed for the selected order date and time.

Restaurant: 11:00am - 10:45pm