←Back to restaurant list
Pizza Central
1123 Central Ave
Colonie, NY 12205
Order Minimum: $12.00
Delivery Time: 45-60 minutes
Restaurant Description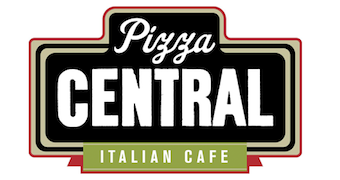 Family owned authentic Italian New York Style Pizza. We have been in the pizza business for 30 years and look forward to serving you! Pizza Central is located at 1123 Central Ave in Albany, NY. We're serious about making our customers happy, and we take pride in every single pizza that comes out of our ovens and into your home. Order Online and get your favorite pizza, pasta, salad, wings and more from Pizza Central. At Pizza Central Albany you can order pickup or delivery and have it delivered right to your order. Order Online today!

Pizza Central offers American, Burgers, Catering, Italian, Pasta, Pizza, Salads, Sandwiches, Seafood, Steak, Subs, Vegan, Wings, Wraps.

ORDER ONLINE right here on Mealeo and we'll deliver it right to your door!
Delivery Hours
Mon

11:00am - 10:00pm

Tues

11:00am - 10:00pm

Wed

11:00am - 10:00pm

Thurs

11:00am - 10:00pm

Fri

11:00am - 11:00pm

Sat

11:00am - 11:00pm

Sun

12:00pm - 9:00pm
Reviews
I've been ordering from here for 2 years and have never had a bad experience. Great food and nice staff. Prices are great also!

Valien — 17 days ago
Food is exactly what I wanted!!! Delivery was fast, efficient, and very friendly! I will for sure be ordering from them again. 10/10!!!!

Michaela — 11/9/2018
Very fast and taste great

Matthew — 10/24/2017
excellent food i will order again love this place, thank you :)

cathy — 6/8/2017
I have been looking for a place to order a real Italian dinner delivery, and this place really hit the mark. From the Fresh Bread to the Sauce everything was great! I know who to call in the future.

Mike — 1/7/2017
ordered italian subs the other day they were fabulous :)

cathy — 12/18/2016
Excellent pizza

Lawerance — 11/12/2016
I ordered delivery from Pizza Central for my fiance after realizing I forgot to send a lunch with him to work. "That was the best [explicative deleted] pizza ever!!! Right down to the last slice", "It was the BEST pizza I have ever had". Although the location of his workplace is obscure and hard to get to, the delivery driver was beyond sweet, he was patient, understanding, and polite. I will definitely be doing business with Pizza Central again.

Sarah — 4/14/2015
We ordered a cheese pizza and honey mustard wings. The food was fresh from the oven when I arrived for pickup. The pizza was cheesy with the right amount of tomato sauce and the wings were very saucy and tasty. Highly recommended!

Jean — 9/20/2013
Fast Delivery, good pizza and wings, and the onion petals and fried dough are A++ Would order from them again.

Donald — 7/7/2013
Service was lightning quick! Customer service; Perfect; Pizza; the best in the Capital District. Fried eggplant is delicious. This is the only pizza place I order from. Thanks Pizza Central!

SANDRA — 2/26/2013
Our new favorite pizza place- the food was great. We ordered Wings, Salad, and a Calzone.

Nicole — 10/30/2012
Best pizza we have had in a long time. They are always on time and the delivery drivers are so nice and polite. This is our new place for pizza.

Debbie — 7/5/2012
Food is great and service is friendly!

Valerie — 10/24/2011
Had minor complications with them forgetting something, but their pizza and subs are the best in the capital area. The garlic knots are a must as well!

Zachary — 8/25/2011
Great pizza & fast delivery

Hannah — 6/14/2011
Delicious and the calzone's were seriously gigantic

Analise — 4/25/2011
Food was a lot better than the last time...

Viviana — 3/5/2018
the food was delicious, and delivery was quick. the only issue was that the jalapeño burger was missing the jalapeños.

Samantha — 12/8/2017
Delicious but super early from the meleo time I put down, by about 30 minutes.

Autumn — 8/20/2014
Food was great. Driver showed up banging on my door so loud the people next door called the front desk about the noise and when I didn't immediately run to the door he started yelling through the door that my order was here.

Jeffrey — 11/24/2018
Food was good, but the pizzas were wrong. They were both cheese. Order was for a party, so it was noticed.

John — 9/12/2018
Have ordered from here a few times: be aware delivery tends to run either early or late by 30 minutes. Pizza is good though latest order we had ordered one pizza as cheese, the other as pepperoni but got two cheese. In the past, previous order mess ups were usually forgetting BBQ sauce for chicken tenders despite making it a point and requesting it. 3 stars for wily varying experiences: when they're on point, it's great but when they're off, they tend to be way off.

Samantha — 11/24/2017
Pizza is good, timely order, garlic knots were burnt.

Robynn — 1/1/2016
Fries overcook... Ask for chili cheese fries and got cheese fries... Hot wings... Dry and no sauce.. Garlic bread exxxxxtra toast.. Almost burn.. Didn't like my food today.

Viviana — 2/26/2018
I don't understand the high ratings. I ordered a cheese pizza and garlic wings and both were boring, the only good thing was the blue cheese dipping sauce which had a nice tang to it. A lot of my wings were tiny or only half of the wing or leg was there. I wouldn't re-buy from them.

lindsey — 9/23/2017
Came waaaaay to early again. I specified 1:15 pm, and they were here at 12:45 pm. That means everyone ate cold food. It's ridiculous that this can't be handled properly. Food was so-so; nothing special.

Wendi — 3/9/2017
horrible burnt pizza and wings were so burnt I had to throw away.

scott — 10/6/2017
Overall no effort whatsoever. Took 90 minutes to arrive, fries were very soggy and lukewarm, burger was charred, "baked" ziti cheese was bad smelling, barely-melted goop, pasta sauce had no flavor, and even the bread was low quality. Never ordering from here again. $24 down the drain.

Eric — 5/25/2017
Don't order from this place. The food is substandard but the customer service is even worse. Pizza delivery took more than an hour and 25 minutes though they promised 45 minutes. I called after 55 minutes - they said 5 more minutes. I called back 15 minutes later and the guy said he was going to cancel my order if I complained again. I said are you f-ing kidding me. He hung up. I called back to say do not cancel the order now that we've waited this long and he said f-you and I'll cancel it if I want to and hung up again. I think Mealeo should just remove this place from their order list. Unbelievable.

Teresa — 4/28/2017