←Back to restaurant list
Chontong Thai Restaurant
155 Delaware Ave
Delmar, NY 12054
Order Minimum: No minimum
Prep Time: 15-30 minutes
Restaurant Description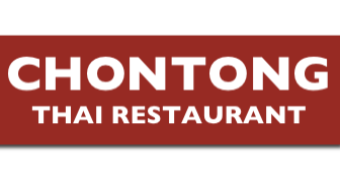 Chontong Thai Sushi is located on 155 Delaware Ave in Delmar, NY. Run by a professional staff and passionate owner they take pride in what they do. With great food, quality ingredients and friendly staff you will have a wonderful time and experience with Chontong Thai Restaurant. They have a wide range of items on their menu to make you and your belly happy!

Chontong Thai Restaurant offers Asian, Catering, Noodle Shop, Noodles, Salads, Seafood, Steak, Thai, Vegetarian, Vietnamese, Wings.

ORDER ONLINE right here on Mealeo for a quick and easy pick-up.
Restaurant Hours
Mon

11:30am - 8:45pm

Tues

11:30am - 8:45pm

Wed

11:30am - 8:45pm

Thurs

11:30am - 8:45pm

Fri

11:30am - 8:45pm

Sat

11:30am - 8:45pm

Sun

Closed
Reviews
Hot, delicious, and it arrived on time. I will order from Chontong again.

Debra — 3/31/2016
Fantastic, fresh and delicious!

Maureen — 2/29/2016
Pickup Time
Today - ASAP Edit
This order is for Pickup
Delivery is not available
Add items to begin your order.