←Back to restaurant list
Chontong Thai Restaurant
155 Delaware Ave
Delmar, NY 12054
Order Minimum: No minimum
Prep Time: 15-30 minutes
Restaurant Description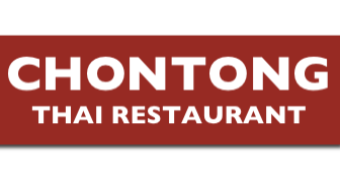 Chontong Thai is located on 155 Delaware Ave in Delmar, NY. Run by a professional staff and passionate owner they take pride in what they do. With great food, quality ingredients and friendly staff you will have a wonderful time and experience with Chontong Thai Restaurant. They have a wide range of items on their menu to make you and your belly happy!

Chontong Thai Restaurant offers Asian, Bistro, Catering, Chicken, Coffee & Tea, Dinner, Healthy, Low Fat, Lunch Specials, Noodle Shop, Noodles, Salads, Seafood, Steak, Thai, Vegetarian, Vietnamese, Wings.

ORDER ONLINE right here on Mealeo for a quick and easy pick-up.
Restaurant Hours
Mon

11:30am - 8:30pm

Tues

11:30am - 8:30pm

Wed

11:30am - 8:30pm

Thurs

11:30am - 8:30pm

Fri

11:30am - 8:30pm

Sat

11:30am - 8:30pm

Sun

Closed
Reviews
Hot, delicious, and it arrived on time. I will order from Chontong again.

Debra — 3/31/2016
Fantastic, fresh and delicious!

Maureen — 2/29/2016
This order is for Pickup
Delivery is not available
The restaurant is closed for the selected order date and time.

Restaurant: 11:30am - 8:30pm