←Back to restaurant list
Stumpy's Pizzeria
165 Broadway
Fort Edward, NY 12828
Order Minimum: No minimum
Prep Time: 10-25 minutes
Restaurant Description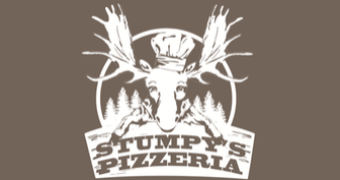 Welcome to Stumpy's Pizzeria located at 165 Broadway in Fort Edward, NY. As your hometown pizzeria, we strive to provide the freshest ingredients when preparing each item on our menu. All of our sauce is homemade (our marinara will not disappoint!) and our pizzas are sure to please. Create your own or choose one of our specialties. Stumpy's Pizzeria in Fort Edward is soon to be your new favorite. Order online now for fast and easy pick-up when you arrive.

Stumpy's Pizzeria offers American, Calzones, Chicken, Dessert, Dinner, Italian, Pasta, Pizza, Salads, Sandwiches, Soup, Subs, Wings.

ORDER ONLINE right here on Mealeo and we'll deliver it right to your door!
Restaurant Hours
Mon

11:00am - 9:00pm

Tues

11:00am - 9:00pm

Wed

11:00am - 9:00pm

Thurs

11:00am - 9:00pm

Fri

11:00am - 10:00pm

Sat

11:00am - 10:00pm

Sun

12:00pm - 8:00pm
Restaurant Photos
No photos are available of Stumpy's Pizzeria.
Reviews
Great food

Jeff — 22 days ago
Amazing food and amazing prices!! You can't go wrong at Stumpy's!!!

Sarah — 2/9/2018
Fantastic! Everything was excellent! So glad we finally have a Good pizza place close to home!

Patricia — 2/1/2018
1st time ordering, but it won"t be the last. Good crust!

Brad — 1/5/2018
Nice big salad with fresh ingredients and a nice mix of greens, not just iceberg lettuce like a lot of places. Wing were great. Pizza was great. Had a nice thin crust. A little disappointment because we order (and paid $2.25 extra for) pepperoni and only for cheese, hence the 4 star instead of 5 review. Overall probably the best pizza place in the area.

David — 9/17/2017
Was extremely late

Jessica — 11/26/2018
The restaurant is closed for the selected order date and time.

Restaurant: 11:00am - 9:00pm