←Back to restaurant list
Ario's Pizza & BBQ
1177 Troy Schenectady Rd
Latham, NY 12110
(518) 217-2046
Order Minimum: $15.00
Delivery Time: 45-60 minutes
Restaurant Description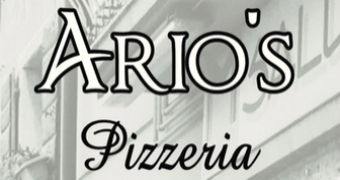 Ario's Pizza & BBQ is located on Troy-Schenectady Rd. Serving Pizza, Subs, Salads and more we have something for your group or party. We look forward to serving you!

Ario's Pizza & BBQ offers American, Bar/Pub, BBQ, Burgers, Catering, Italian, Pizza, Salads, Sandwiches, Vegetarian, Wings, Wraps.

ORDER ONLINE right here on Mealeo and we'll deliver it right to your door!
Delivery Hours
Mon

9:00am - 8:30pm

Tues

9:00am - 8:30pm

Wed

9:00am - 8:30pm

Thurs

9:00am - 8:30pm

Fri

9:00am - 8:30pm

Sat

9:00am - 8:30pm

Sun

9:00am - 8:30pm
Reviews
Excellent!

Patrick — 12/11/2018
Great pizza, great wings!

Scott — 9/26/2018
Great staff. Always on time with orders.

Michael — 2/12/2018