←Back to restaurant list
New York Style Pizza
638 Columbia St
Latham, NY 12110
Order Minimum: $11.00
Delivery Time: 45-60 minutes
Restaurant Description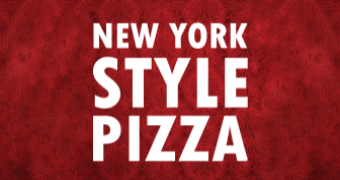 WELCOME TO NEW YORK STYLE PIZZA where you can NOW, ORDER ONLINE! New York Style Pizza is Latham, NY's premiere pizza restaurant, offering a wide selection of appetizers, salads, pizza, calzones, pasta, subs and wings, with free delivery seven days a week.

New York Style Pizza offers American, BBQ, Catering, Italian, Pasta, Pizza, Salads, Subs, Vegetarian, Wings, Wraps.

ORDER ONLINE right here on Mealeo and we'll deliver it right to your door!
Delivery Hours
Mon

10:00am - 9:30pm

Tues

10:00am - 9:30pm

Wed

10:00am - 9:30pm

Thurs

10:00am - 9:30pm

Fri

10:00am - 9:30pm

Sat

10:00am - 9:30pm

Sun

10:00am - 9:30pm
Reviews
Fantastic Food! Took closer to an hour for my food to get to me, but it is just delicious! Must try their calzones!

David — 6/9/2018
wings are great really crispy !

Nicholas — 3/11/2018
Best pizza !

Jennifer — 2/15/2018
Delicious and fast

Jennifer — 2/14/2018
Awesome pizza and superfast delivery!

John — 11/19/2017
Great food and on time

Mandii — 11/13/2017
Excellent and delicious pizza and wings. Wide variety of items available. Quite simply put, the best damn Armenian pizza chefs in the Capital District! Hands down.

Adam — 11/10/2017
Always good, always on time, driver is always very professional. My fav local pizza place for sure! Try em out.

James — 8/9/2017
Food is delicious here!!

Brittany — 2/15/2016
Best delivery around!

Wes — 3/1/2015
Awesome food! Forgot part of the order and didn't even stutter when fixing it. Great!

Brooke — 2/25/2015
Always quick, always great food!

Amy — 9/16/2012
This is the best pizza within delivery range of my house, and they're always fast and pleasant and happy to take requests. How could anyone complain? =D

Joselynn — 3/14/2012
Solid pizza, quick delivery. Give them a shot :)

Blake — 9/7/2011
Great job by all.....PS: I will add $$ to tip please tell driver as I forgot to change the 10% to 20%!

Victor — 12/26/2010
food was great as always. Delivery person forgot 2-liter soda from order...

Lisa — 2/5/2016
Quick delivery, food was good enough, definitely better places in the area.

Joseph — 12/7/2014
Food is always good. Delivery is always late

Brittany — 6/7/2018
I asked them no to cut the pizza and they cut it anyway. I know it is a twelve cut pizza, but it is really a 6 cut pizza. Their 12 cut pizza slices are way too small.

Jason — 2/28/2018
I typically don't leave comments but I used to work at a local pizza store. I like to try the other pizza places in the area from time to time. After a mediocre experience at this place, I decided to try them again. Delivery time was fine. However, this place charges higher for each additional topping compared to other places. Very disappointing when you pay an extra $1.25 for 1 topping for them to not even put that topping in the order. I will not be ordering from them again. Taking my business elsewhere.

Mary — 5/22/2018
Worst food we have ever experienced. Pizza was luke warm and tasted like old dough. Garlic knots were luke warm and hard as rocks. This and the past few orders are enough to make me stop buying from them. Really disappointed.

Brittany — 10/16/2018
I received confirmation of my order at 4:19 p.m. I set it for delivery at 6 p.m. When I called at 6:15 because the food is still not here, the man said it will be 7-8 more minutes. It is now 6:45 p.m. and I still do not have my food. This is the worst service I have experienced with this company. Normally they are more punctual.

Brittany — 5/7/2018