←Back to restaurant list
Esperanto
4 Caroline St
Saratoga Springs, NY 12866
Order Minimum: $15.00
Delivery Time: 30-45 minutes
Restaurant Description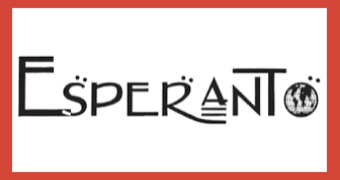 The idea for our restaurant was inspired by the unique and wonderful dishes we have discovered while wandering through the markets and small local restaurants on our travels throughout the world. We wanted to capture the atmosphere of these simple, wonderful places and offer their dishes to you in a very casual setting, at reasonable prices. NOW OFFERING GLUTEN FREE AND VEGAN VARIETIES!

Esperanto offers American, Burritos, Catering, Gluten Free, Greek, Indian, Italian, Mediterranean, Mexican, Pizza, Salads, Seafood, Thai, Vegan, Vegetarian, Wings, Wraps.

ORDER ONLINE right here on Mealeo and we'll deliver it right to your door!
Delivery Hours
Mon

Closed

Tues

11:00am - 10:00pm

Wed

11:00am - 10:00pm

Thurs

11:00am - 9:30pm

Fri

11:00am - 9:30pm

Sat

11:00am - 9:30pm

Sun

11:00am - 8:00pm
Reviews
Very easy transaction. The staff was friendly and efficient. Food was fabulous. Will order from them again!!!

Kerry — 3/15/2018
Prompt and delicious.

Pamela — 2/18/2018
great food! delivery guy was polite and on time

Erich — 12/20/2017
yay woohoo esperanto!!!!!!!!!!!!!!!!!!!!! i love twice baked potatoes!!!!!!!!!!!!

Kimberly — 1/22/2017
Always amazing!!

Deann — 8/26/2016
Always happy with food

Victoria — 7/9/2016
Awesome food and friendly staff :)

Jill — 1/31/2014
Great food with reliable delivery. Chicken soup in fantastic.

Thomas P — 1/1/2014
I love their food and especially loved the homemade chips and salsa. Although their menu still says they offer homemade chips that is not true. They have stopped for some unknown reason with the fresh chips and are not serving store bought.

Scott — 5/11/2014
Order never arrived.

Kristin — 9/26/2015
a staple was found in the guacamole. they did bring us a new one but were unable to refund any $$

Jill — 6/18/2015