←Back to restaurant list
Ravenous
21 Phila St
Saratoga Springs, NY 12866
Order Minimum: No minimum
Prep Time: 20-35 minutes
Restaurant Description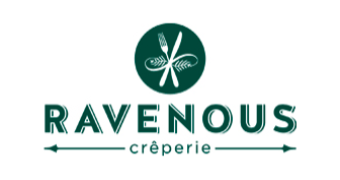 Ravenous, located on Phila Street is downtown Saratogas only crepe restaurant. We are a locally-owned, family-run business serving a wide selection of savory and sweet crepes for lunch, dinner, and weekend brunch. Ravenous traditional crepe fillings include French favorites (like Ratatouille) as well as other more creative fillings from around the world. Delectable dessert crepes feature fresh fruit, Nutella, fromage blanc, and homemade whipped cream. We are committed to sourcing the highest quality ingredients available to prepare daily (and from scratch) your favorite crepes! Order online from Ravenous in Saratoga for a speedy pick up and enjoy a breakfast or lunch you'll be sure to savor!

Ravenous offers Bistro, Breakfast, Cafe, Chicken, Coffee & Tea, Crepes, Dessert, French, Healthy, Lunch, Potato, Salads, Vegetarian.

ORDER ONLINE right here on Mealeo for a quick and easy pick-up.
Restaurant Hours
Mon

Closed

Tues

11:00am - 8:00pm

Wed

11:00am - 8:00pm

Thurs

11:00am - 8:00pm

Fri

11:00am - 9:00pm

Sat

2:15pm - 9:00pm

Sun

2:15pm - 8:00pm
Reviews
Don't order the teas because you won't get them. This is the second time I've ordered one (on my account and on someone else's) and the drink wasn't included. The restaurant is better in person anyways, but kind of annoying to waste the money, even if it's not a lot.

Tatum — 5/30/2018
This order is for Pickup
Delivery is not available
The restaurant is closed for the selected order date and time.

Restaurant: 11:00am - 8:00pm