←Back to restaurant list
Saratoga Coffee Traders
447 Broadway St
Saratoga Springs, NY 12866
Order Minimum: No minimum
Prep Time: 5-20 minutes
Restaurant Description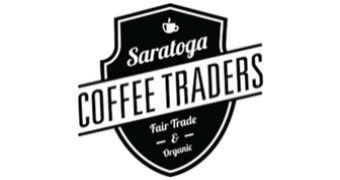 Saratoga Coffee Traders nestled in the downtown district of Saratoga Springs, is your one stop cafe for delicious coffee, teas, and food. They offer 100 organic, shade grown, fair trade, bird friendly, kosher coffee, all tea's and hot cocoa are organic and Fair Trade as well. SCT serves fresh and delicious wraps, paninis, bagels, breakfast, salads, and hot and cold drinks.

Saratoga Coffee Traders offers American, Bakery, Breakfast, Cafe, Catering, Salads, Sandwiches, Seafood, Vegan, Vegetarian, Wraps.

ORDER ONLINE right here on Mealeo for a quick and easy pick-up.
Restaurant Hours
Mon

6:00am - 5:00pm

Tues

6:00am - 7:00pm

Wed

6:00am - 5:00pm

Thurs

6:00am - 5:00pm

Fri

6:00am - 6:00pm

Sat

7:00am - 6:00pm

Sun

7:00am - 5:00pm
Reviews
Great Service, and the food was to die for :)

Nicholas — 2/16/2017
Great salad and iced tea..I will definitely order here again.

Bethany — 6/15/2013
Best customer service ever. And excellent food. Highly recommended!"

Rachel — 9/18/2012
Pickup Time
Today - ASAP Edit
This order is for Pickup
Delivery is not available
Add items to begin your order.