←Back to restaurant list
Brandywine Gyro House Pizza
881 Albany St
Schenectady, NY 12307
(518) 217-2133
Order Minimum: No minimum
Delivery Time: 40-55 minutes
Restaurant Description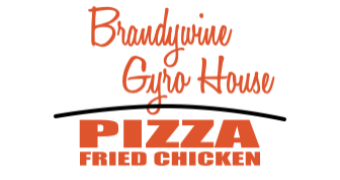 Brandywine Gyro House Pizza is located on 881 Albany St in Schenectady, NY. Brandywine is a popular pizza shop in the Schenectady, NY area. They look forward to serving you with all their finest ingredients and meals. Make sure to try them out today!

Brandywine Gyro House Pizza offers American, Burgers, Catering, Greek, Italian, Mediterranean, Pasta, Pizza, Salads, Seafood, Subs, Wings, Wraps.

ORDER ONLINE right here on Mealeo and we'll deliver it right to your door!
Delivery Hours
Mon

2:00pm - 1:00am

Tues

2:00pm - 1:00am

Wed

2:00pm - 1:00am

Thurs

2:00pm - 1:00am

Fri

2:00pm - 1:00am

Sat

2:00pm - 1:00am

Sun

2:00pm - 1:00am
Reviews
Fast and fresh! The lamb is excellent and very polite driver... She even found us without issue... A delivery first !

Stephanie — 4/7/2018
Prompt delivery, and everything was as ordered.

Peter — 3/20/2018
Surprisingly delicious!

Travis — 1/19/2017
Originally had a not so great experience with BGH, but decided to give them another try. They definitely redeemed themselves. The food was amazing and they arrived in a decent amount of time.

Rozey — 10/3/2016
Best kabobs in terms of quality and quantity. Always fast delivery, definitely would recommend

Kevin — 2/2/2016
The food is amazing! THANK YOU FOR NOT SALTING THE FRENCH FRIES! They were the best I've ever had! The Double Burgers are enormous and cooked perfectly. The Lamb Kabobs dinners have a really generous amount of delicious food and the Chicken Gyros are also delicious! We are very satisfied with the portions and quality of the food and very reasonable prices. We will definitely order again!

Karen — 12/14/2015
Order was right, food was good, everything on time.

Ashley — 6/13/2018
Food was good but they forgot my drink.

Andrea — 2/19/2018
Food was on point .My sweet and spicy wings were crispy and tasty. No carrots or celery with the blue cheese .... The beef gyro with rice , salad and house dressing was great but no pita or naan .... took over an hour to get delivered . Even with the afore mentioned hiccups ill be ordering from here again . It was a saturdaybat dinner so I can oetvthe delivery time slide because of the food quality.

John — 6/18/2017
Took to long. They did even offer a discount

Margo — 9/2/2018
Disappointed! They forgot the tzatziki sauce! The wings were more barbeque than HOT buffalo! OH wasn't impressed... Too bad because the lamb gyro is delicious! Skimped on the tomatoes too :(

Stephanie — 4/22/2018
It was good food. Too bad they got two of my sandwiches wrong :(

Breaja — 6/3/2017
O ordered a chicken gyro and didn't not get what I ordered I got chicken with rice and a salad it was good but not what I wanted also didn't like that they automatically added a 5$ tip I should be able to put the tip I want on there

Emily — 2/12/2017
Pizza had almost no sauce, no flavor, just not good. Wings were cooked until they were like rubber. Threw the whole order out.

Robin — 4/8/2018
My food came arrived 15 minutes after closing. I repeatedly tried to call the store because I saw the delivery driver pass my address and knew he was clearly lost. However, the store would not answer my phone call. If you still have deliveries out, you need to answer your phone so the food can get to it's destination as fast as possible. I had to stand outside for 10 minutes freezing, waiting for the driver to figure out where he needed to go. Now the food is luke warm and to top it off I ordered medium wings and they are clearly barbecue. Never had this much of a problem ordering from here. I'm very unhappy with the service my boyfriend and I received.

Rachael — 2/12/2018
Hour and 45 mins and still no food arrived. Someone could atleast call and say they are backed up or something.

Johanna — 1/5/2018
I would give zero stars if it were an option. Horrible customer service. Have delivered to us many times and the woman waited an hour to tell us that they refused to deliver our order or refund our money!

brandon — 5/12/2016