←Back to restaurant list
Home Style Pizza (Union St)
1720 Union St
Schenectady, NY 12309
(518) 213-3754
Order Minimum: $12.00
Delivery Time: 45-60 minutes
Restaurant Description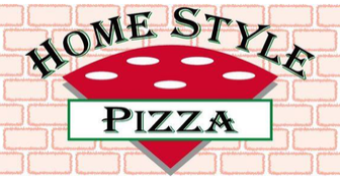 Home Style Pizza is proud to serve the finest in genuine Italian Cuisine. Featuring delicious brick oven pizza, traditional Sicilian-style dinners, the finest hot and cold subs served on fresh-baked breads, salads, soups, desserts and more. We are determined to provide our loyal customers with the finest food, quality and service.

Home Style Pizza (Union St) offers American, Bakery, BBQ, Breakfast, Calzones, Catering, Deli, Italian, Pasta, Pizza, Salads, Sandwiches, Seafood, Subs, Vegetarian, Wings, Wraps.

ORDER ONLINE right here on Mealeo and we'll deliver it right to your door!
Delivery Hours
Mon

9:00am - 8:30pm

Tues

9:00am - 8:30pm

Wed

9:00am - 8:30pm

Thurs

9:00am - 8:30pm

Fri

9:00am - 9:30pm

Sat

9:00am - 9:30pm

Sun

10:00am - 8:30pm
Reviews
So good ! Soo much food will have left overs for lunch tomorrow..

Julie — 10/27/2018
Guy who delivered was great, great gf pizza. Thanks!

Amber — 10/17/2018
Ordered online and received food within the time frame given by the restaurant. Food was still hot when we got it and the person who delivered our order was very polite. We ordered the Veggie Panini, and it was delicious! Will definitely be ordering from Home Style Pizza again!

Erin — 7/9/2018
Veal Parm is always sooo good here. There veal is a huge slice of veal and huge portion of ziti. Enough for two meals for myself.. The chicken soup is always yummy...I will always pick up a quart of chicken soup when I am sick. The veal dinner is my favorite and the chicken soup..

Julie — 3/29/2018
Excellent service!

Maura — 9/22/2017
I got the spaghetti and meatballs family special for 22$ . It was on point. I have a family of four and this was more then enough to satisfy . It came with a large tray of spaghetti and at least eight large meatballs . A large tossed salad with dressing . Four italian rolls and a nice selection of italian cookies for desert. The whole family was in a food coma after . There was still three quarters of the spaghetti and meatballs leftover after all of us had generous portions . I highly recommend this to families . Its pick up Monday through thursday . Still cant believe the amount of food . Felt like i was at my grandmas house .

John — 6/26/2017
Fast delivery. Showed up before the estimated time. Friendly driver. Great food. Can't get any better than this! Ordering again!

Susan — 6/12/2017
awesome job as always. love this place for a quick and delicious dinner.

Robert — 4/29/2017
Great

Dillon — 9/30/2016
Always good

Dillon — 6/24/2016
Good food

Dillon — 5/21/2016
Veal Parm was Awesome! Ordered when I was not feeling great before the soup WHICH was so good. But had to still pull a 10 hour shift .. Had the soup first for late lunch .. Which was great ! One of the best chicken soup ever order out ..Than at the end of shift had the Parm which was great as well.. Nice change from pizza.. But will try pizza again soon:-) I do write reviews a couple days later only because I work 10 hour days! ..The the pharm has never failed me this winter!! . Catch up time.. For reviews.. I try to only do positive feed back

Julie — 3/10/2016
They veal parm was excellent! It was so good I order 3 times this week..I also loved the garlic Knots so much I ordered two this time!!:-) Although next time I think I will try something different next time :-)

Julie — 2/3/2016
Great food quick service.

Brandon — 2/2/2016
I always get food from here. Especially when i am at work.

Amanda — 11/11/2015
Always a great expirence.

Amanda — 11/11/2015
always a great expirence.

Amanda — 11/11/2015
Always amazing food. Service and delivery is always top notch.

Amanda — 8/21/2015
Best pizza in Schenectady. Service is great, special requests are always welcome, delivery is speedy. Our family highly recommends Home Style after many years of great eating! Try them, you'll love them!

Sharon — 6/5/2015
Cheap, and delicious!

Amanda — 6/3/2015
great food

Claudia — 12/10/2014
best pizza and wings ever

matthew — 8/3/2014
Best Pizza In Town!!!

Melissa — 8/2/2013
Though the Saltimbuca was not available, I was contacted by a very nice man and he suggested the marsala. It was hot and aromatic when it arrived by a very nice delivery guy. Everything was delicious!!!! Enjoyed the entire meal and, afterwards, felt like I had been out to dinner and just came home, fully satisfied, but never left our living room. Will do this more often for sure! Homestyle Rocks!!!!!!! Compliments to the Chef & Staff. Thanks so much!

Lydia — 6/5/2013
Another great meal from Home Style Pizza!!!

Robert — 4/19/2013
The pasta was cooked to perfection! Thank you

nancy — 4/20/2012
Homestyle gets it done. Hot and fresh, everytime. Always a great meal during the week when you want to leave the cooking to someone else for a change. Keep it up HS!

Erik — 12/18/2010
Best wings!!! Crispy is awesome. Great value for the money

WARD — 10/3/2010
Excellent delivery time. Food is high quality. I ordered the Breakfast Pizza, and it was superbly delicious and not at ALL greasy. I will definitely order from Home Style Pizza on Union Street again.

Ari — 9/21/2010
Always the best value with the food.

WARD — 9/17/2010
great food!

Marsha — 6/15/2010
Food was very tasty. Ordered delivery and was warm on arrival. Handled special order well. Recommended.

LISA — 6/2/2010
Excellent. Very convenient. Will do it again.

WARDEN — 5/12/2010
Soooo good!

Tara — 12/9/2009
Fantastic.

Tara — 11/27/2009
Food came good and hot and in a timely fashion. Very happy, will definitely order from here again!

Tara — 11/27/2009
Great pizza and quick delivery!

Ryan — 8/30/2009
The food was on point . Got the bolognese with fettuccine, baked ziti and an 8 cut .Kids enjoyed the Pizza . It had good cheese to sauce ratio . Crust was crispy and chewy . Bolognese was delicious though i didnt see nor taste the pancetta or carrots as advertised . The wife liked the baked ziti . Bonus; the pasta dinners came with a basic side salad and dinner roll. Extra; the side of parmesan cheese was a pleasant surpise . While a little on the pricey side it was worth it if you enjoy quality food delivered .

John — 6/17/2017
Very good food! The only con was with the pepperoni calzone. Ricotta and pepperoni were on one side and mozzarella was on the other side, instead of everything throughout the whole calzone. Absolutely delicious though and perfect portions.

Brittany — 10/21/2016
Faster than expected,.

Esther — 4/26/2016
Very good pizza.

Jim — 2/13/2016
order delivered in a timely fashion. delivery driver was personable and very friendly. ty

Daniel — 7/23/2015
good food!

Amy — 4/8/2014
Bourbon wings the best! Real tasty bread with good crust. 15 min late driver called to tell me.

Keith — 1/18/2013
Food was tasty but special order was done incorrectly - left out ingredient.

LISA — 6/2/2010
very good

michael — 2/23/2010
Slightly behind schedule, but food was awesome as usual.

Ryan — 12/6/2009
Food is always great, but delivery took over an hour.

Maria — 4/30/2018
Added special notes and did not receive the extras in my order or a call about questions.

Kati — 4/5/2018
Yet again our food was incomplete. Salad was missing the egg, avocado and blue cheese crumbles. Disappointing:(

Danica — 1/27/2018
Food is great, but prices are crazy! I ordered a pizza with ricotta and chicken and when ordering the price stated for each topping was $2.75. A little pricey to begin with, but I was craving this pizza so bad, I didn't care. However, after placing my order, I got an email saying the prices of those two toppings had increased to $4.00 each!! That's just crazy! This may be the last time I order from them, I feel like I'm being robbed! $48 for one small pizza, and one large pizza with a few toppings.

Stephanie — 11/8/2016
Where is the order?

Justin — 8/24/2014
Food is good, but delivery seems to have issues. Before, I've noticed that they would often call and explain that such and such item was not on the menu at the moment and they would offer an alternative. Well, lately, that seems to have stopped and I get what ever they throw in the bag, Second, this evening the delivery guy rang the bell and began calling inside "Yoohoo" and whistling. He wasn't waiting more than ten seconds between the time he rang the bell and I got to the door. Unfortunately, I'm taking them off my favorites and not ordering from them again.

Saul — 7/24/2014
Messed up special order again - charged for addt'l ingredients that were requested but not included in order. Will call and review order with taker over the phone next t

LISA — 6/2/2010
Food Was very good when it arrived. I had to call at 12:20 pm when it had not arrived to find out they had scheduled it for the next day in error....Not first time delivery problems

RUTH — 3/16/2010
delivery on time, but the food was cold, the bbq beef sub had no meat on it, it was mostly bbq sauce. The fish sandwich was pretty gross it was soggy and cold...this place seems to be hit or miss.

michael — 2/28/2010
Delivery took over an hour and a half. Bread was cold, pizza and jalepeno poppers barely over room temp.

Marion — 2/6/2010
Order came without mozzarella sticks

Rebecca — 1/4/2019
Gave me marinara sauce instead of raspberry sauce with my mozzarella sticks. Wouldn't have order them if I knew they wouldn't give what was ordered.

Kelly — 4/27/2017
We received our food after an hour and 40 minutes. Most of it was cold. Very disappointing!

James — 1/14/2017
was charged for bacon on salad.. no bacon. ordered a diet pepsi got regular.

kayte — 5/31/2016
We order from here weekly so this is hard for me to write a negative review. Our order was supposed to be ready at 6:45. My husband had to wait with our 2 year old for 25 minutes. Granted the pizza is hot but nothing was offered for the wait (soda, dessert, etc). Sad.

Jennifer — 3/14/2015
Very disappointed! It took 1 hour 20 min from confirmation of order 2 delivery. Ordered garlic wing, received mild buf wings. Ordered pizza & wings well done, neither was well done. Food was room temp upon delivery.

THERESA — 4/22/2012
Always takes forever to deliver food & we aren't far from the restaurant at all. Some things are really good but food is usually cold on arrival.

Amanda — 1/8/2010
Service was Horrid,food delivered 1hr 15min late, missing part of order. I was told they would send free pizza and account was still charged. I was a long time customer, with in past year the delivery service has become horrible. I will not order from them again.

Michelle — 10/9/2009
Ordered pizza and wings, but the driver "forgot" the wings. More than 30 minutes later, and still no follow-up. We called, and the person who answered was unprofessional and rude. We finally did receive the remainder of our order, but never an apology for our inconvenience from the driver or the restaurant. We order from Homestyle pretty frequently; errors are understandable, but poor customer service is inexcusable.

Robin — 11/30/2018
Pizza was okay, nothing special chicken marsala was an embarrassment to anyone who has worked in the culinary field, stromboli was typical nothing special, wouldnt recommend this establishment for any of your food needs especially because of the prices, how far you've fallen, miss those van Antwerp days...

Aaron — 11/25/2018
this was 3rd time I had an issue with the delivery person. the first 2 times was food way late because he could not find the "big office" building i'm located in. this time was he claimed my food was not paid for, I gave him the email order and print out from this site that it was paid. I had to wait while he called to confirm. after now my hot food portion of my meal is now cold I called the restaurant, they tried to blame mealeo which I pointed out I never have a problem with the mealeo site when I use the other restaurants so then they blamed the driver he took the ticket too early. oh well 3rd time not a charm most likely done ordering from Home style - its a shame too since they catered my wedding too. but now lost a customer

Lori — 10/25/2018
Order arrived cold 2 hours after I placed the order, and 30 minutes after I called the restaurant and was told it was out with the driver and they had gotten "a bit" busy. Ordering delivery from here has been hit or miss over the past couple of years. Won't be ordering again.

Teresa — 9/30/2018
I placed an order from there Homestyle website and called to follow up 1.25 hours later. At first they told me that they couldn't find my order and once they did, they told me it would be an additional 1.5 hours for delivery (of our subs) because they were busy. They acted like we were a brand new order and had to go to the end of the line vs. apologizing and sending our order right away. If you're looking for poor customer service, this is surely the place to order from.

Ericia — 9/3/2018
I ordered a pizza with half broccoli - what a mess! There was cheese hanging out of the box when we got it home (not from our driving) and the pizza was all over the place in the box. The pizza was so messy we had to eat with the a knife and fork. The broccoli side was so wet that water was actually dripping onto the plate. I had to use a paper towel to wipe the plate dry. There was also quite a bit of burnt on cheese and other debris stuck to the bottom of the pizza that was so charred that I can only assume was from another person's order. Most of the pie is left since it was really not appetizing at all.

Carrie — 11/26/2017
From a 5 star rating all the way to a 1 star rating. Way to go! I'll give credit where it is due. The food was excellent. My compliments to the one who made the food and to the person who packaged it. The food was hot, delicious and packaged with care. I was very impressed by that. The delivery driver arrived on time and was so pleasant and so gracious. You really made my day with your smile and friendly manner. I added this restaurant to my favorites because I had two orders of great food. Now let's get to the 1 star rating. I get a call from Mealeo saying the restaurant made a mistake and should have charged me $5 dollars for delivery. Well, lucky for them, I happened to read the reviews before ordering and it just so happens that another reviewer had mentioned the same thing. Hmm ... mistake? This restaurant had plenty of time to adjust their delivery fee since March. I told Mealeo I am not going to punish the driver because of the shady practices of the restaurant. I won't take away from his tip. I won't punish the folks who took GREAT care with my food. Whomever called Mealeo needs to know that you just lost a customer. Have a great day.

Susan — 6/13/2017
after placing my order I received a call stating that I would need to be charged an additional $7.00 for the delivery on top of the delivery fee, tip for driver and of course my food, that I had already agreed to pay. This brought my total to over $30.00 for a salad and a wrap. I asked to cancel and was called back again, and told I would have to contact mealeo to cancel. Thankfully Mealeo was amazing! Unfortunately there are way too many other Great Italian places in Schenectady that do not have such ridiculous hidden prices.

Stephanie — 3/17/2017
Order was incorrect. Food took almost 2 hours to be delivered. Food was cold.

Ben — 3/5/2017
Food arrived cold and included the wrong pizza. The calamari were inedible.

Lisa — 1/22/2017
Placed an order at 5:15 and it is 7:00 and the order had not yet arrived. Called the restaurant 20 minutes ago and was told the driver was "re-routed and that my order was on it's way"

Ben — 11/27/2016
I'm am not happy. I have been a Homestyle customer for as long as I can remember and the last two times I've ordered were horrible. A month ago I had to call over an 1 hr and half after ordering to see where my delivery was. The Pizza came and was hard and stale like it was sitting there over night. I had to throw it out. This time I ordered and had to call after not getting my order after a 1 hr and 20 min. The attitude was horrible on the phone. You should not have to ask me what I want to do about it. I payed tips via credit both times that were not deserved and a $2 delivery fee that is ridiculous both times and the cost of the crappy meals. I expect better service and food if I,m paying tips, delivery fee, and total of $17.00 and up for a meal and not what do you want me to do with an attitude.

Jennifer — 10/7/2016
The Buffalo chicken sub only had a few tiny pieces of chicken.

Catherine — 9/9/2016
Veal parm was better than the last 3 pizza's I ordered from you!! 3 stars for the veal parm ... -1 stars from switching from Ny pizza , sloppy under cook afraid to order pizza from anywhere including Homestyle which I switched from NY PIZZA..IMO

Julie — 1/24/2016
Cold & soggy paninis with very little sandwich ingredients. Was charged for an item I wasn't given. Employee was rude to myself and other customers.

Amber — 8/31/2015
Never again

Ryan — 12/23/2012
Slow service and incorrect food items delivered

Ryan — 12/23/2012
I ordered 2 Calzones and only received one. I called to let them know and they said they would send someone right over with it. They never did. Please credit my card for this amount.

Sandra — 12/10/2012
Order took 2 hours to be delivered. I ordered a tuna sub and got a turkey sandwich. I ordered 2 pepsis and only got 1. Everything was cold and the onion rings were soggy (as if they've been sitting around for an hour or two). Needless to say we will never order from here again.

Ryan — 12/7/2012
I had a $24 order and it took an hour and 25 minutes for it to get to my house on gillespie st. he could have walked it here faster than that

Sasha — 5/30/2012
order recieved at 5:18pm.....it is now 6:52pm and still no food! Called to check on the order and was told it was out with the driver! NO HELP!

meghan — 1/29/2012