Delivery now available!!!
←Back to restaurant list
I Love Ny Pizza
1705 Union St
Schenectady, NY 12309
(518) 213-2183
Order Minimum: No minimum
Delivery Time: 43-58 minutes
Restaurant Description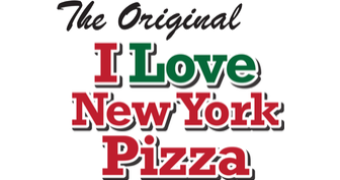 We at I Love NY Pizza on Union St, Schenectady appreciate your business and would like to thank you for your support. We only use Grande cheese and we make our dough fresh every day. For our sauce, we only use fresh, whole plum tomatoes and the best vegetables and spices available. We work hard to meet your needs. From our family to yours.... Voted #1 Nine Years in a row.

I Love Ny Pizza offers American, BBQ, Catering, Italian, Pasta, Pizza, Salads, Subs, Vegetarian, Wings, Wraps.

ORDER ONLINE right here on Mealeo and we'll deliver it right to your door!
Delivery Hours
Mon

11:45am - 8:00pm

Tues

11:45am - 8:00pm

Wed

11:45am - 8:00pm

Thurs

11:45am - 8:15pm

Fri

11:30am - 8:15pm

Sat

12:00pm - 8:15pm

Sun

Closed
Reviews
We love this place. Service is outstanding. I thought I selected delivery but didn't. Instead of throwing the food away, they call before closing and asked if I was coming for it. They didn't have to do that. Th food is always good and they have a diverse menu.

Todd — 8/14/2018
Lots of food!

Richard — 7/29/2018
best chicken wings

Laura — 2/24/2018
good food at reasonable price

Amber — 2/8/2018
great wings and pizza the best

Laura — 11/27/2017
My order was delivered so fast and it was accurate. They even added Raspberry sauce for my Mozzarella Sticks which I absolutely love. Great service

Katherine — 7/12/2017
Fast service and great tasting pizza

Eugene — 6/11/2017
This restaurant has THE best take out!

Anita — 12/30/2016
Good fiod

Dillon — 9/30/2016
Fast delivery.

Monica — 9/23/2016
Best pizza place in town and basically all of NY. It makes me sad when people get pizza from anywhere other than I Love NY Pizza

John — 7/7/2016
My husband picked this up for a party we had and let me just tell you....he was with our 2 year old (enough said) the gentlemen inside helped him carry out the pizzas to the car!!! WHO DOES THIS?!? it was such a nice thing to do.. Thank You guys so much OH and the FOOD was AWEEEEEEESOME!

Jenna — 4/21/2016
Best pizza in Schenectady!

Christine — 9/29/2015
Another great meal from I Love NY Pizza!!!

Robert — 4/19/2013
Another great meal from I Love NY Pizza!!!

Robert — 4/19/2013
Another great meal from I Love NY Pizza!!!

Robert — 4/19/2013
Another great meal from I Love NY Pizza!!!

Robert — 4/19/2013
Another great meal from I Love NY Pizza!!!

Robert — 4/19/2013
Another great meal from I Love NY Pizza!!!

Robert — 4/19/2013
Another great meal from I Love NY Pizza!!!

Robert — 4/19/2013
Another great meal from I Love NY Pizza!!!

Robert — 4/19/2013
Order from them all the time. Great, consistent food.

Chris — 2/20/2013
Great pizza and wings with a variety of pizza toppings.

Christine — 1/4/2013
We order from here at least two or three times a month and it's always quick and delicious. I love New York Pizza!

elizabeth — 10/13/2010
Ordering was easy, delivery was fast and the food was delicious!

Robert — 7/17/2010
Classic pizza

Dillon — 9/30/2016
Good stuff... easy to do business with

Jonathan — 7/4/2016
We ordered boneless garlic parmesan wings, a large 1/2 cheese 1/2 pepperoni pizza, and a mixed green salad. Delivery was very quick, the pizza was great. The wings were good but very buttery/oily. The salad was a nice size for the price, but it did have raw white onions chopped up in huge chunks that we thought were lettuce ends. I would recommend that they thinly slice some red onion if they want to put onion on a salad, raw white onions to me aren't good. We will definitely order from them again, we always do!

Lauren — 12/29/2013
Delivery was quick and they did a fantastic job :-)

Jessica — 8/17/2013
Pretty good food and delivery time. Nice menu selections, but they need to add pepperoni subs to the offerings!

Brenda — 7/11/2010