←Back to restaurant list
Sicilian Pizzeria
1505 Van Vranken Ave
Schenectady, NY 12308
Order Minimum: $10.00
Delivery Time: 50-65 minutes
Restaurant Description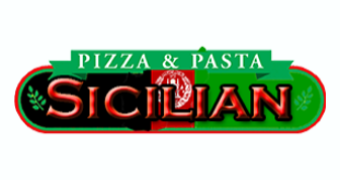 Welcome to SICILIAN PIZZERIA located at 1505 Van Vranken Avenue, Schenectady, NY 12308. We serve fresh pizzas delivered fast! From pizzas and calzones to salads and a full catering menu - we have something for everyone in your group or party. Order right here for the fastest service and delivery.

Sicilian Pizzeria offers American, BBQ, Burgers, Cakes, Catering, Greek, Italian, Pasta, Pizza, Salads, Sandwiches, Seafood, Steak, Subs, Vegetarian, Wings, Wraps.

ORDER ONLINE right here on Mealeo and we'll deliver it right to your door!
Delivery Hours
Mon

11:30am - 10:30pm

Tues

11:30am - 10:30pm

Wed

11:30am - 10:30pm

Thurs

11:30am - 10:30pm

Fri

11:30am - 11:30pm

Sat

11:30am - 11:30pm

Sun

11:30am - 10:30pm
Reviews
Always quick with delivery. Very nice delivery people.

Molly — 4/29/2018
Burgers are always great! Thank you

Mary — 1/5/2018
The pizza was so good that we literally oredered another same exact pizza maybe 30 minutes later. Haha

Heather — 11/28/2016
These are the best boneless wings my husband and I have ever had! -We love the food here!

Brett — 10/9/2016
Everything was right and taste great! Staff was pleasant ..

Casey — 6/2/2016
Every item on the menu is the best in the area.

Tommy — 5/11/2016
Gyros are fantastic, delivery guy is really friendly and prompt

Andrew — 10/16/2015
So fast and always very polite and friendly! Thank you as always!

Haley — 5/25/2015
We were very pleased with the food and the service - and especially the prices!

Robin — 4/5/2015
After my last review I ordered more boneless wings (still amazing) and also ordered the cheese fries. Smothered in cheese the way I like them, but the best part was they we the crispiest fries ever! Did not get at all soggy. Same driver again, my husband dealt with him both times and said he's a really nice guy!

Kristen — 12/26/2014
The pizza was good, but those HOT boneless wings were some of the best I have ever had! I'm still dreaming about them!!!

Kristen — 12/26/2014
good but they forgot to give the soda we ordered...

Jessica — 4/3/2018
the gyro was excellent. overstuffed with filling and very tasty, will be making the Scillian our go to take out restaurant. Thanks

Barbara — 4/8/2016
Love this place! Good food for a good price and fast delivery

Haley — 5/19/2015
I never got my soda, but otherwise the food was good and the delivery driver was nice.

Stacy — 10/21/2014
Food was over an hour and then came and wasn't even hot. Order codiments for our food and never got. Will not be ordering from this place anymore.

Francis — 12/3/2016
Currently midnight and my order was never delivered after ordering at 9:59. I was not contacted to tell me it wouldn't be delivered. I will not be ordering from Sicillian's Pizzaria again.

Carter — 10/9/2015
Waited two hours for cold pizza and wings from a place not even 10 minutes away.

Danielle — 12/31/2014