←Back to restaurant list
Sun Rise Chinese
64 Broad St
Waterford, NY 12188
Order Minimum: $15.00
Delivery Time: 35-50 minutes
Restaurant Description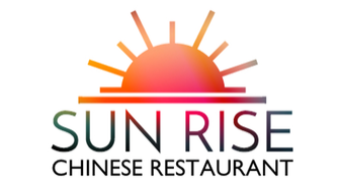 Welcome to Sun Rise Restaurant! One of the area's most delicious Chinese restaurants serving Mandarin, Szechuan, Cantonese & Hunan Style of Cooking. Ridiculously delicious Chinese food to take out or have delivered straight to your door (if you live within 3 miles). We DELIVER to Halfmoon, Waterford, Cohoes, Harmony Mills Lofts, Pleasantdale and many other complexes nearby. We look forward to preparing freshly cooked cuisine for you. What people are saying about Sun Rise Restaurant: "Honestly, might be the best Chinese in the capital region - and I love chinese food and order a lot of it." - Google Review "They are better than Plum Blossom, who's known for great Chinese food. I highly recommend Sun Rise!" - Google Review

Sun Rise Chinese offers Asian, BBQ, Catering, Chicken, Chinese, Lunch, Mandarin, Noodles, Ribs, Seafood, Steak, Vegan, Vegetarian, Wings.

ORDER ONLINE right here on Mealeo and we'll deliver it right to your door!
Delivery Hours
Mon

11:00am - 9:30pm

Tues

Closed

Wed

11:00am - 9:30pm

Thurs

11:00am - 9:30pm

Fri

11:00am - 10:00pm

Sat

11:00am - 10:00pm

Sun

12:00pm - 9:30pm
Reviews
Delicious and flavorful! The general tso's is always a great go-to

Stephanie — 4 days ago
The order was correct and the food was hot and good.

Debra — 12 days ago
If I knew I would have walked to get it myself, especially knowing it was likely to rain. Amazing customer service.

Isaac — 7/28/2018
Always good here. I have ordered from them for at least 12+ years and never disappointed. They deliver with ease and always find your house without calling. Best Chinese food around. Thank you.

Shane — 11/5/2017
Always good. Wish they had some nonbreaded chicken choices like they do beef.

Joe — 10/25/2017
very nass

Isaac — 9/22/2017
Good food!

Susan — 11/25/2016
I've been ordering from Sunrise Chinese for some time and they have always been great !

Jennifer — 3/31/2016
They are always so timely with their delivery, and the food is delivered hot. Very happy eater!

Blake — 3/5/2016
Love dem RIBS!!! Boneless spare ribs are so so so good. Props+

Blake — 12/16/2015
excellent! I always order the sweet and sour chicken...it is the best! thank you for being amazing, quick and tasty!

amber — 3/30/2015
great

amber — 3/23/2015
great!

amber — 1/2/2015
Happy. On time. Fresh

Blake — 5/2/2014
Best chinese delivery I've seen. Highly recommended.

Blake — 9/9/2012
great food!

Timothy — 4/22/2012
Great Dumplings! The Best around! Fast too.

Timothy — 4/22/2012
General Tso's = best in area. I'm being serious, soo good.

Blake — 4/5/2012
Wow. Delivery was less than 30 minutes, and the food was fantastic. Crab rangoon, general tso's, wonton - best I've had in a long long time. Will order again for sure.

Scott — 2/16/2012
excellent

Patrick — 12/6/2017
The order was correct, but no beverages were received.

Kyle — 1/16/2017
The food as always is great - however their delivery times are so long - even mid-week. The last two times I've ordered it's taken nearly an hour and a half for it to get to me - and they're not even 10 minutes away. When I call to check on the order status they're always rude and hang up on me saying 'it's on it's way." So - if you want pick-up, I say go for it. Delivery? Unless you're willing to wait - I wouldn't.

Melissa — 8/31/2016
They need to learn to READ English. My order was all screwed up. I won't be ordering again from them New Beijing and Spring Garden in Troy never make mistakes on their orders, and their food is quite good.

Jean — 12/24/2017
One of the items I ordered was Sesame Chicken. The chicken was so tough it felt like some of the meat wasn't really chicken ... more like cooked shoe leather . I threw most of it out.

Mark — 10/1/2017