←Back to restaurant list
Phila Fusion
54 Phila St
Saratoga Springs, NY 12866
(518) 213-3440
Order Minimum: $8.00
Prep Time: 15-30 minutes
Restaurant Description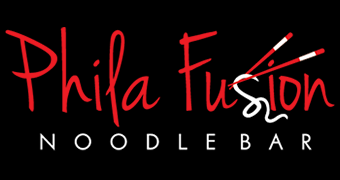 Welcome to Phila Fusion, a casual elegant dinning experience. our chefs serve the finest Asian food by taking ingredients from across cultural boundaries to create dishes that interpret classic Asian flavors from China, Japan, Korea, Thailand & Vietnam w/ contemporary ingenuity.

Phila Fusion offers Asian, Bar/Pub, Bistro, Chinese, Fine Dine, Japanese, Noodle Shop, Salads, Sushi, Thai, Vegetarian.

ORDER ONLINE right here on Mealeo and we'll deliver it right to your door!
Restaurant Hours
Mon

Closed

Tues

Closed

Wed

11:30am - 9:00pm

Thurs

11:30am - 9:00pm

Fri

11:30am - 9:00pm

Sat

11:30am - 9:00pm

Sun

11:30am - 9:00pm
Reviews
Excellent as usual

Daniel — 12/30/2018
I'm a pho snob, and this is really good pho. Delivery was ontime, too.

Angelina — 9/23/2017
Excellent!

Sarah — 9/4/2017
once again they delivered!!!! very quick thank you Mary for the conformation call too!!!

Christine — 7/20/2017
Easy order

Mohau — 3/19/2017
Wonderful

Mohau — 3/19/2017
Great food here

Mingxuan — 6/5/2016
Phila Fusion is always delicious. Their pad thai is great, and the delivery is usually prompt. The only time that it isn't, I imagine that they don't have a full staff for delivery and they may get overwhelmed...it's a full restaurant and bar in addition to accepting delivery, so it's understandable.7 My only suggestion for the food is to bring back the fried honey chicken for the pad thai! Please! It was so good!

Mark — 2/25/2016
You guys are awesome!

Joanna — 10/31/2015
Excellent food, excellent service

Abigail — 10/18/2015
Kao Soi with Tofu... PEFECTION

David — 7/11/2015
Perfect as always!

Sarah — 2/20/2015
always delicious and fast

belinda — 6/1/2014
Excellent food! Fast delivery.

Thomas P — 12/7/2013
Excellent food. High quality and very nice people.

Thomas P — 7/24/2013
Great food! Pricey compared to usual takeout, but you get what you pay for here for sure.

Andrew — 5/9/2013
The sushi was delicious!!

Eliza — 2/27/2013
Love It! My favorite sushi in town!

Sarah — 9/18/2012
excellent as always!

Sarah — 9/18/2012
Super fast delivery in under 30 minutes. Large portions and special instructions were followed. Well packed and tasty!

Angela — 3/13/2011
Driver super nice , thank you, Food so delis

Christine — 7/14/2017
Food and service were great. Only 4 stars because they never processed our order through Mealeo. I suggest a better way to ensure that this doesn't happen. The person who tended to us at PhikaFysions was great even gave the kids two free sodas and donuts because we had to wait. We will be back but may call to confirm order.

Emily — 3/18/2017
Great Pad Thai as always!

Caroline — 10/30/2015
They put scallions and onions in my order. I specifically asked for no vegetables. This was even on my receipt that they stapled to the delivered order. It was DELICIOUS after I picked these veggies out. REALLY, REALLY DELICIOUS!!!

David — 7/10/2015
The best part of Kao Soi is the crispy noodles. There weren't many of those in my dish. Left me disappointed BUT the flavor was GREAT!!!

David — 5/9/2015
The Pho had a delicious savory flavor. I will be back for more!

Brian — 12/26/2012
yum yum yum

nicole — 10/28/2012
Portions on the grilled chicken salad were very small. The jalapeño himachi was very fishy. Chirashi was good

David — 12/29/2014
Delivery guy shows up late then tells me they will no longer deliver to my address due to it being a mile past delivery range. They could of cancelled my order upon recieving it. Poor customer service skills!!!

Audra — 6/12/2015
Meal was late

John — 2/15/2015
Add items to begin your order.