←Back to restaurant list
Dante's Pizzeria
14 Spring Ave
Troy, NY 12180
Order Minimum: $12.00
Delivery Time: 40-55 minutes
Restaurant Description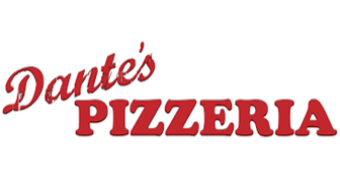 Welcome to Dante's Pizzeria in Troy, NY. Now located on Spring Ave at the bottom of Linden Ave, Dante's Pizzeria offers pizza (6 cut sicilian, 8 cut round hand tossed, 10 cut, & 24 cut), subs, salads, pasta, appetizers, wings, and RC Cola & 7-Up products. What people are saying about Dante's Pizza: "Dante's needs to be added to the vocabulary of everyone in the area. Their crust reminds me of foccacia, its light & airy with a hint of its own seasoning. Their sauce is the killer ingredient though. Its got a kick, a little heat, almost like a fra diavolo. The cheese isn't heaped on, which when you first see the pie and notice how much crust and sauce you can see is a little off putting, but believe me the combination of ingredients is amazing and makes me keep coming back at least once every week or so." - Yelp Review

Dante's Pizzeria offers American, Catering, Italian, Pasta, Pizza, Salads, Sandwiches, Seafood, Steak, Subs, Vegan, Vegetarian, Wings, Wraps.

ORDER ONLINE right here on Mealeo and we'll deliver it right to your door!
Delivery Hours
Mon

2:00pm - 9:15pm

Tues

2:00pm - 9:15pm

Wed

2:00pm - 9:15pm

Thurs

11:30am - 9:15pm

Fri

11:30am - 9:15pm

Sat

2:00pm - 9:15pm

Sun

2:00pm - 9:15pm
Reviews
Order was wrong pizza was small and thin I called and was told order could not be corrected because they were busy I was told I could have a credit for my next order which will never happen because of this then I said no I'd like the correct food and I was told they will try to get it to me which was 2hrs ago and I don't expect to see it or ever get my food

Stacie — 9/3/2017